EXPO 2023   |   CCE Grad Placement   |   Victory at OSU Case Competition   |   Poets and Quants   |   Alumni Profile   |   CCE at Goldy's Run   |   Advisory Board News   |   Seeking Fall Projects   |   We Thank Our Clients   |   Update Your Contact Info   |   About CCE
---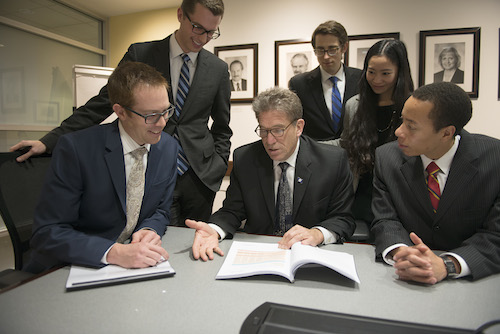 After a project with the CCE last fall, the effort to bring the World's Fair to Minnesota in 2023 has taken several steps forward.
Led by former Secretary of State Mark Ritchie (who was the primary client contact on the CCE project), EXPO 2023 announced this month the creation of the official Minnesota World's Fair Bid Committee, co-chaired by Marilyn Carlson Nelson and Lois Quam. A recent front-page article about the effort in the Star Tribune highlighted the bid's progress toward bringing the fair to Minnesota:
"The group is now scouting for 60-acre parcels of land that could accommodate an enormous pavilion - and other structures - to house exhibits by 100 countries and 12 million visitors. If Minnesota nabs the bid, it would be the first time in 30 years that a fair has landed in the United States."
The CCE project assessed EXPO2023's potential financial performance, including projected revenues and costs, scenario planning, and operational considerations. Secretary Ritchie and the EXPO2023 planning committee have used the team's analysis in communication with the Bureau of International Expositions (BIE), the global decision-making body for World's Fairs.
Wendy Meadley, one of EXPO2023's organizers and another client contact for the CCE project, described the project's outcome:
"This consulting team provided key documentation that we will be able to use primarily behind the scenes with advisors and directors to help bring Expo 2023 through the bid process to "life." The deliverable was exactly what was expected, delivered in a timely and professional manner by an engaged project team. The process, team focus, follow-through and enthusiasm were superior."
A number of Minnesota companies, trade unions, non-profits and civic organizations have joined the EXPO2023 effort, including Tunheim, HGA Architects, North American High Speed Rail Group, Ecolab, Carlson Companies, Hubbard Broadcasting, Blue Cross and Blue Shield, Medtronic, HealthPartners, Mall of America, Bloomington Convention and Visitors Bureau, MN Building and Construction Trades Council, International Union of Painters and Allied Trades Council 82.
The theme for Minnesota's bid for EXPO2023 is "Healthy People, Healthy Planet: Wellness and Well-Being for All." More information about the bid can be found at EXPO2023's website, http://expo2023.info/.
---
CCE Grads Ready for the Real-World
Forty graduating CCE students are heading to the real-world, pursuing careers with an impressive roster of employers. Placement was particularly strong in the management consulting field, with nearly half the class (18 students) accepting offers with 8 different consulting firms. Students were also very successful pursuing roles in the corporate sector, including a wide variety of roles in analytics, finance, marketing, operations, and strategy. Several students are currently seeking full-time employment spanning a variety of functional and industry interests. To receive an electronic resume book based on your criteria, email the Graduate Business Career Center at gbccinfo@umn.edu, or request a resume book directly through our online recruiting system, TalentLink.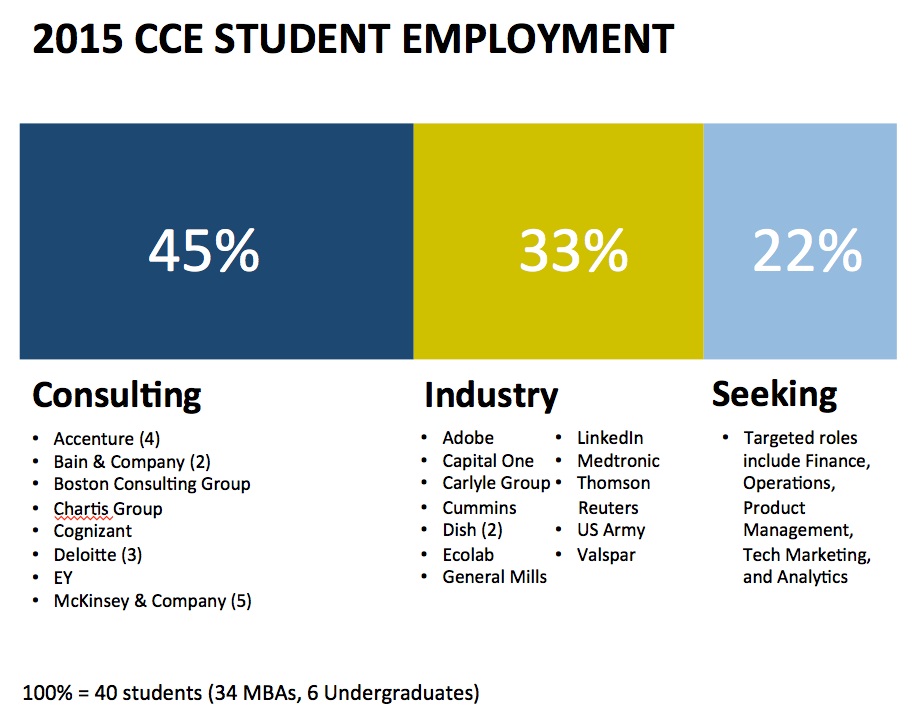 About 50% of CCE grads will stay in the Twin Cities, but this year, a significant number are heading for the coasts. Thirty-percent of this year's students have accepted full-time offers in other parts of the country, including grads heading to Chicago, Denver, New York, San Francisco, and more. That number will likely climb higher as several students seeking employment are targeting the coasts or pursuing roles overseas.
Congratulations to all of our grads, and welcome to the CCE Alumni community!
---
CCE first years win OSU case competition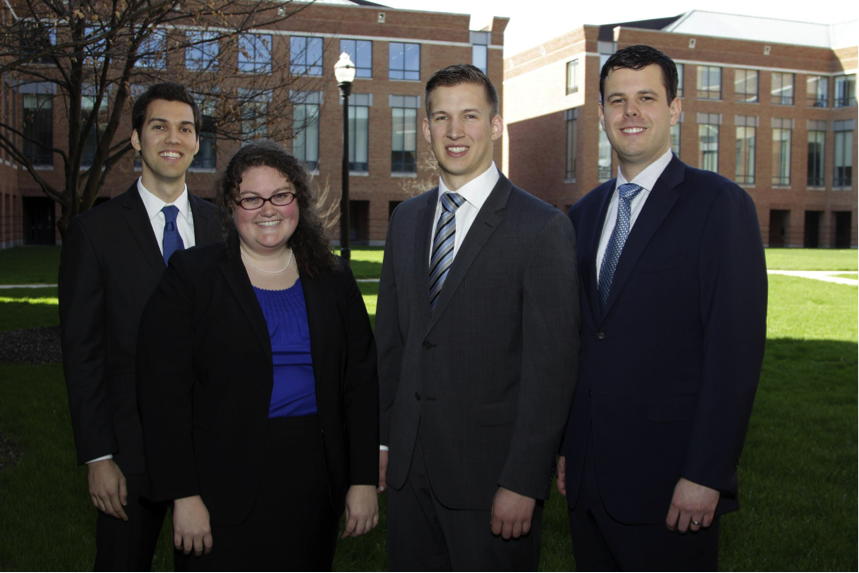 An MBA team from the Carlson School including three CCE students took first place at the Fisher Invitational Case Competition, which took place April 9 to 11 at the Fisher College of Business. The Carlson School team of Breandan Gleason (CCE '16), David Benedict (CCE '16), Karen Spitzfaden (CBE '16), and Benjamin Gordon (CCE '16) defeated 10 other schools, including The Ohio State University, Michigan State, and Purdue University.
The Fisher Case Competition was hosted by Caster Connection, an Ohio based caster manufacturer looking to differentiate itself in the marketplace. The case asked each team to consider several growth strategies and recommend a solution.
The first round of presentations split the 11 teams into three rooms. The Carlson School team won its room (in which Gleason was named best speaker) and advanced to the finals. In the final round, the team presented to the executive leadership team of Caster Connection and beat teams from Washington University and the University of Maryland for the win.
"Overall, it was an amazing experience," Benedict said. "I didn't know anything about casters until the owner of the company introduced them to us. Now, I feel like I can tell you exactly where the industry was heading."
Benedict said the team's success at Fisher was due to its case competition experience. "We each had participated in two case competitions within our MBA program and one case competition externally," he said. "We also worked well together. We split the work flows according to our interests and kept each other on task."
Gordon adds that their enterprise experience played a key role. "Our ability to leverage structured problem solving and efficiently iterate on the deck kept us driving forward with a comprehensive, logical solution."
Peer coaching and a healthy internal debate also played a contributing role. "Our diversity of backgrounds and thought along with our team's candor with each other generated internal debate that made the story cohesive and prepared us well for the Q&A."
---
CCE students featured in Poets and Quants article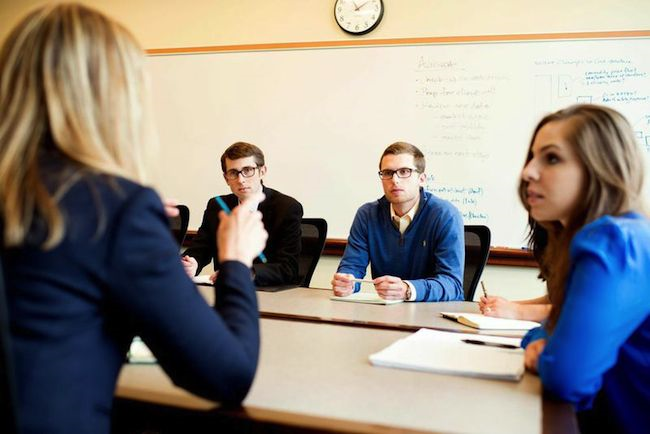 CCE students Luke Wilcox and John Reichl were featured in an article by Poets and Quants on MBA programs that offer opportunities for MBA students and undergrads to work together. Wilcox, a second-year MBA, and Reichl, a senior, worked together on a CCE project in the fall of 2014.
---
Alumni Profile: Laura Rehfeld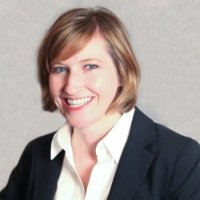 Laura Rehfeld - 2005 CCE Graduate
Current Position - Director, Strategic Planning at Kaiser Permanente
CCE: What do you remember the most about your CCE experience?

Laura: I remember that alongside learning the consulting skill set and process, I learned two things that shaped my career. The first is that you have to set your own limits. No one else is going to tell you what you need and make sure you get it. There is always more to be done so you have to figure out what you can and cannot do, and be honest and firm about it. The second is that relationships matter for life. You don't know where and when people will come back into your life. Many of my former classmates and teachers are still instrumental in my professional and personal life today.
CCE: What did you learn from CCE that you've used in your career so far?

Laura: From a skill standpoint, the CCE was really important in my first job in consulting. The ability to get the analytical background, meld it with strategic insights, and present it succinctly was a solid start. As time goes on, your professional experience takes over and builds on this foundation.
CCE: CCE: Do you think your CCE and previous consulting experience help in your current strategy role with Kaiser Permanente? If so, how?

Laura: For sure. My work and Kaiser Permanente are highly collaborative. Every result or outcome is due to being able to look at complex business issues, to engage the best ideas of many leaders, ad cultivate that into a solution that move us ahead. The CCE experience is highly aligned to the skills that I use every day.
CCE: In your current role at Kaiser Permanente, what do you see as the most interesting problems you're tackling?

Laura: I have the fortunate situation of supporting our CEO and Chief Strategy Officer on the work of affordability. This is the element we believe is going to truly transform our industry and make access to affordable care and coverage a reality for many, many more Americans. As we are successful in our strategy, we will lead the industry in high quality, affordable health care. We hope many others will join us.
CCE: What advice do you have for current CCE'ers?

Laura: My advice is to make the best of opportunities to build relationships. Too many students are inconsistent or haphazard with the connections to business professionals. Seek out the connections that will support you long term and cultivate them. I have an "open call" for anyone from Carlson to connect but be clear about your ask, be consistent, and follow up. Doors will open.
CCE: What would you like to see for the future of CCE?

Laura: I hope it continues to be a forum for building both skills and relationships. The experience is truly unique and I wish all the current students the best.
---
CCE at Goldy's Run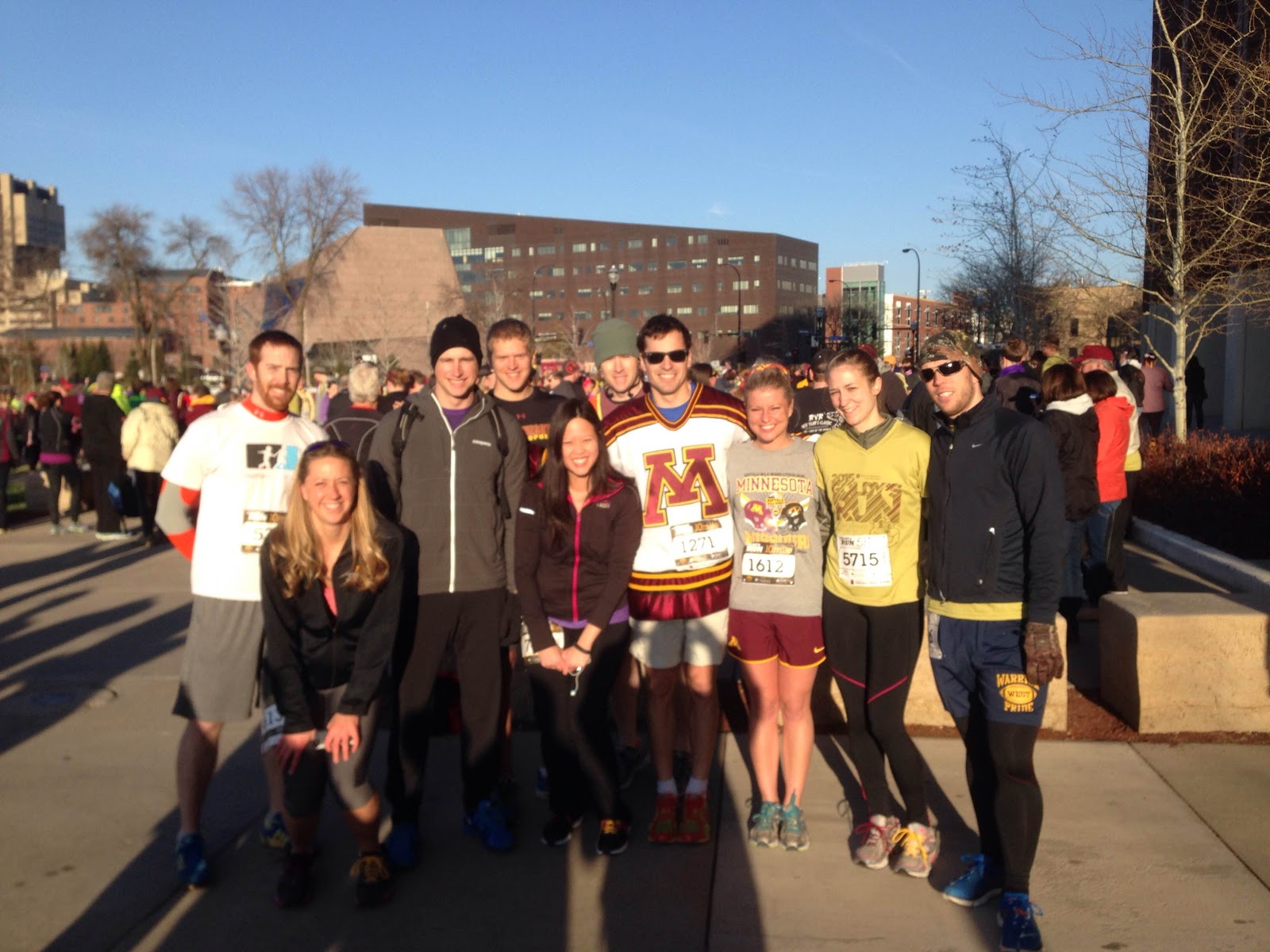 On April 11th, over 20 CCE students and alumni participated in the annual Goldy's Run. This annual event benefits the University of Minnesota Children's Hospital with proceeds going towards heart research. The event attracts thousands of runners racing along the Mississippi River, back to campus and ending with a spectacular finish on the 50 yard line inside TCF Bank Stadium. The CCE group included both novice and experienced runners alike with some fantastic finishes! Peter Engebretson placed 6th overall in the 10 mile race with an impressive finishing time of 1:01:30.

Pictured, left to right: David Munion ('15), Laura Hoffman ('15), David Schurter ('15), David Hong ('16), Catherine Wang ('15), Joseph Watson ('15), Peter Engebretson ('16), Jonna Maas, Marti Platta ('16), and Dan Platta.
---
Advisory Board News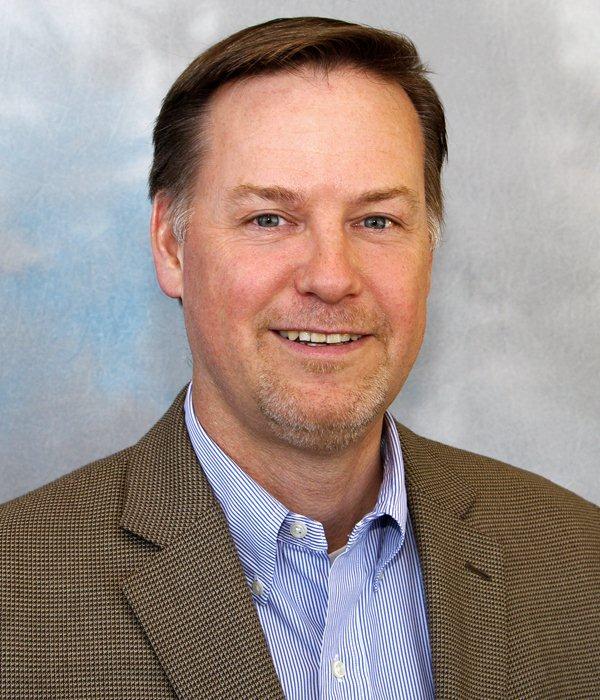 We were very excited to welcome a new member to the CCE Advisory Board earlier this spring.
Joel Schlactenhaufen is a Principal in Deloitte Consulting's M&A practice. Joel has over 20 years of professional experience spanning multiple industries and transactions with global reach. Joel holds an MBA from The Ross School of Business at the University of Michigan and a BS in Engineering from The United States Military Academy, West Point.
Three board members recently left the board after completing successful terms. We sincerely thank them and all of our board for their many contributions to the CCE and our students over the years:
David Abramson - Chairman and CEO, David Abramson & Associates, a Retained Executive Search and Financial consulting firm. David joined the CCE board in 2008.
Brian Girouard - Leader of Capgemini's North American Consumer Products and Retail Industry practice. Brian joined the board in 2009.
Mike Zechmeister - VP Finance at General Mills. Mike served on the CCE board beginning in 2008, and now serves on the Carlson School of Management's Board of Overseers.
The CCE Advisory Board includes senior leaders from local companies and consulting firms. The board meets twice yearly to discuss strategic issues with CCE leadership as well as to work with students directly, advising them on project-related challenges and career development.
---
CCE Seeks Fall Projects
The CCE is currently seeking projects for our students to tackle during the upcoming fall semester. Our second-year MBAs will take on seven full-semester projects (13 weeks, running approximately September 7 until December 11, 2015). Projects that present interesting strategic or operational challenges are a great fit for the CCE. Please contact Sarah Gisser at sgisser@umn.edu or 612-626-7751 if you have a potential project you'd like to discuss.
---
We Thank Our Clients
---
Update your Contact and Professional Info
If you have recently changed jobs or have a new email address or phone number, please send your updated information to mlarson@umn.edu. We would like to keep up-to-date with our alums and keep you updated with news from CCE!
---
About the CCE
The Carlson Consulting Enterprise is a unique strategy and operations consultancy, creating an important intersection between the University of Minnesota's Carlson School of Management and the diverse, thriving business community in the Twin Cities. Working in small, dedicated teams, CCE student consultants provide objective, fact-based problem-solving that addresses their client's real-world challenges. Established in 2002, the CCE has completed approximately 175 successful client engagements and graduated over 300 student consultants.